Jacksonville is a city that loves its boats and jet skis! From the river to the sea and every creek in between, there is a lot of this town that can only truly be explored and appreciated from the water.
However, any boat owner can tell you that repairs and maintenance are a serious challenge. Constant exposure to humidity and high stress loads can damage your watercraft – and the trailers you need to get them where you want to go.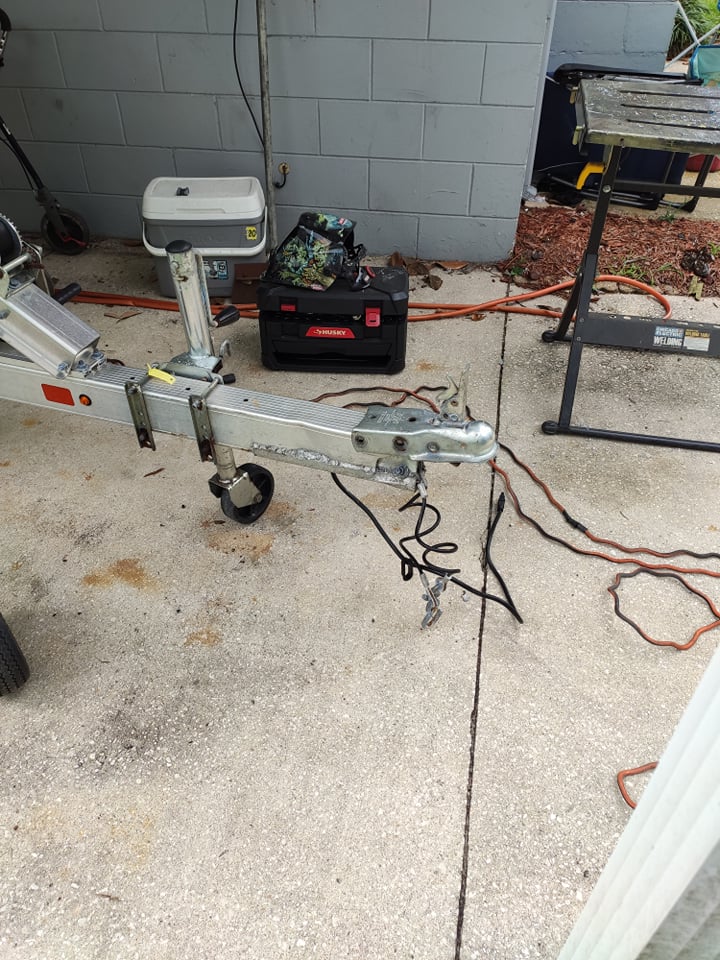 After years of faithful service, this jet ski trailer started showing cracks. On the highway, that could be a deadly problem! Luckily, the client called us up before taking a risk on the streets of Jacksonville. With a little bit of analysis and planning, we were ready to repair the trailer and get it back to factory quality.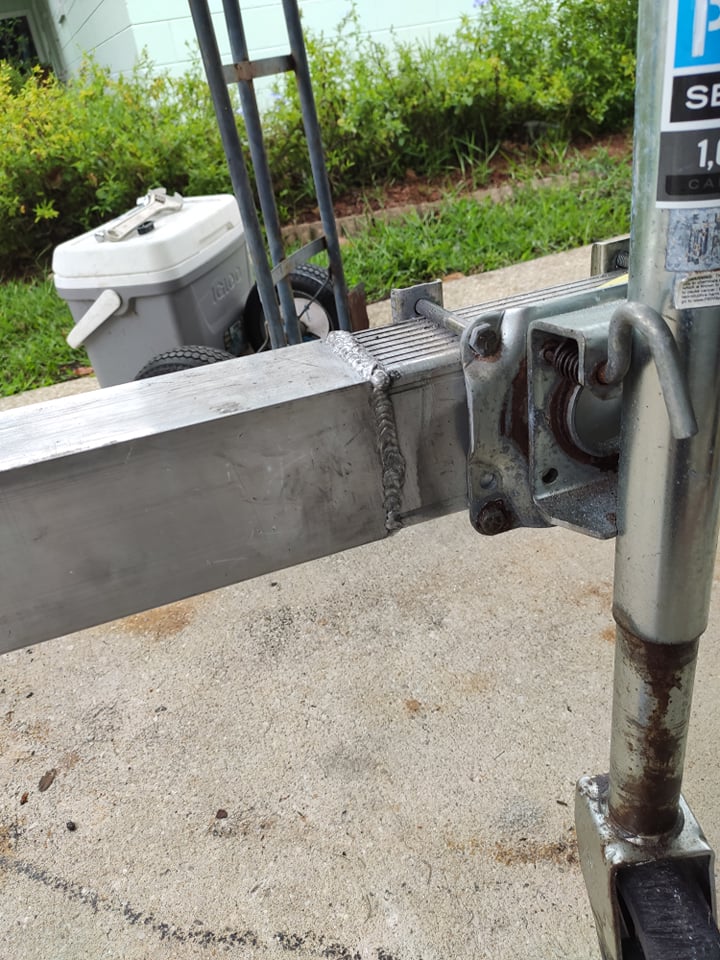 Just a few more welds to fix this aluminum trailer…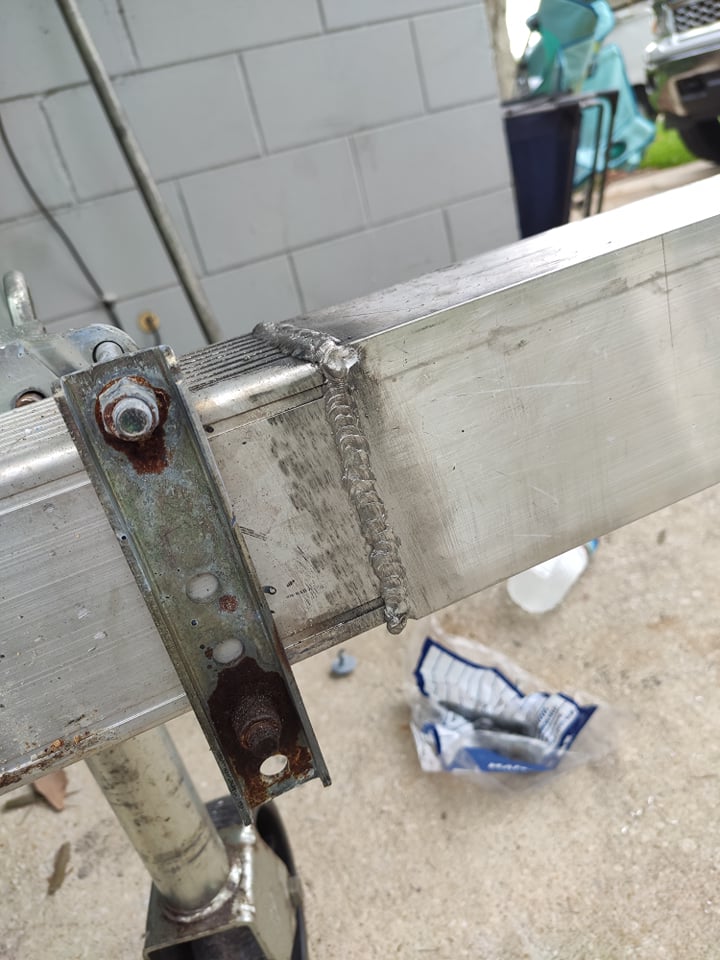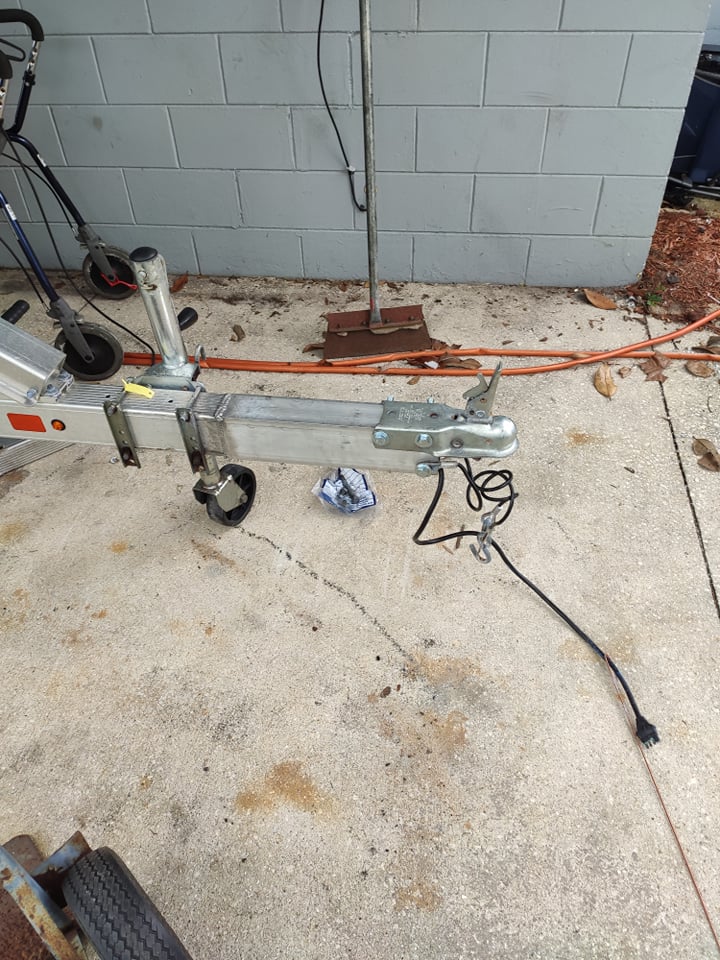 And before you know it, that trailer is ready to hit the road again! Whether you're headed to Jax Beach, the St. John's River, or any one of the many creeks and lakes around the Jacksonville area, having safe and secure equipment is always the top requirement for a fun day on the water.
Here are just a few of the repairs and customization projects we can help out with here at JaxMobileWelding:
Boat trailers
Jet ski trailers
Boat rail repair and customization
So don't wait, and don't pay full price to replace a trailer that can be repaired for less! Give us a call today and we'll be glad to provide some options that get you back on the road – and back on the water – as soon as possible!