Trailer breakdowns can be a major problem for small business owners in the Jacksonville area. They're critical for the operation of many lawn service, pressure washing, and repair companies: if your trailer gives up on you, there's simply no way to get the job done!
Luckily, JaxMobileWelding has years of experiencing repairing and restoring trailers for a variety of Jacksonville local businesses. Here are just a few of the types of companies that we've helped repair and rebuild trailers for:
Lawn maintenance and landscaping
Hauling and transport
Plumbing companies
Food trucks and coffee carts
Handyman & repair services
Mobile car wash and detail
So no matter what kind of small business you're running in the Jacksonville area, we've got the tools and experience to help get your trailers back in working order – and back on the road!
Another trailer repair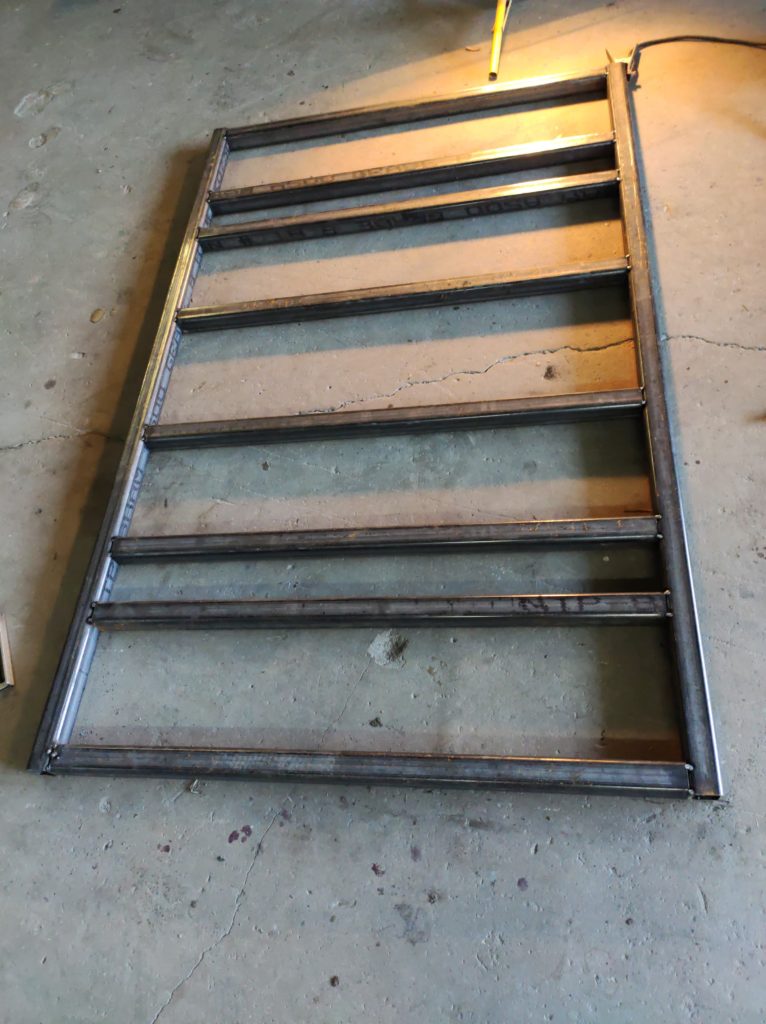 When this client called us up, the gate on the back of their trailer was completely falling apart. Between rusting from years of weather and getting banged around from the loading and unloading of lawnmowers and other landscaping equipment, there wasn't much left of the gate at all. Certainly not enough to trust it on the roads, fully loaded with heavy and expensive equipment!
The first step was to fabricate a frame for a new gate. This frame is fabricated from tubes of mild steel, and it is welded with precision accuracy to ensure a good fit on the existing trailer. With each weld able to sustain thousands of pounds of pressure, the client can be confident that their mowers and blowers and edgers will be secure.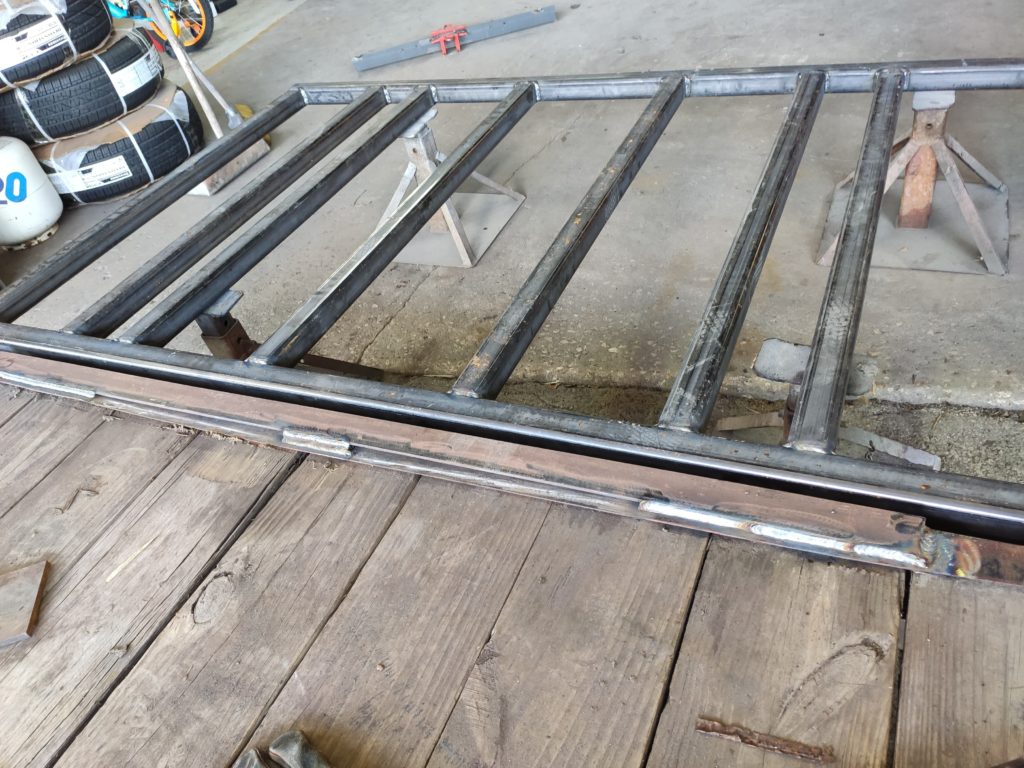 Now that the frame is attached to the trailer, it will provide plenty of strength to prevent anything large from crashing through. But don't forget the small details! While such a frame is incredibly strong, it won't do much to stop smaller equipment like gas cans from flying out on to the highway! With one final step, the gate will be as good as new (or better!)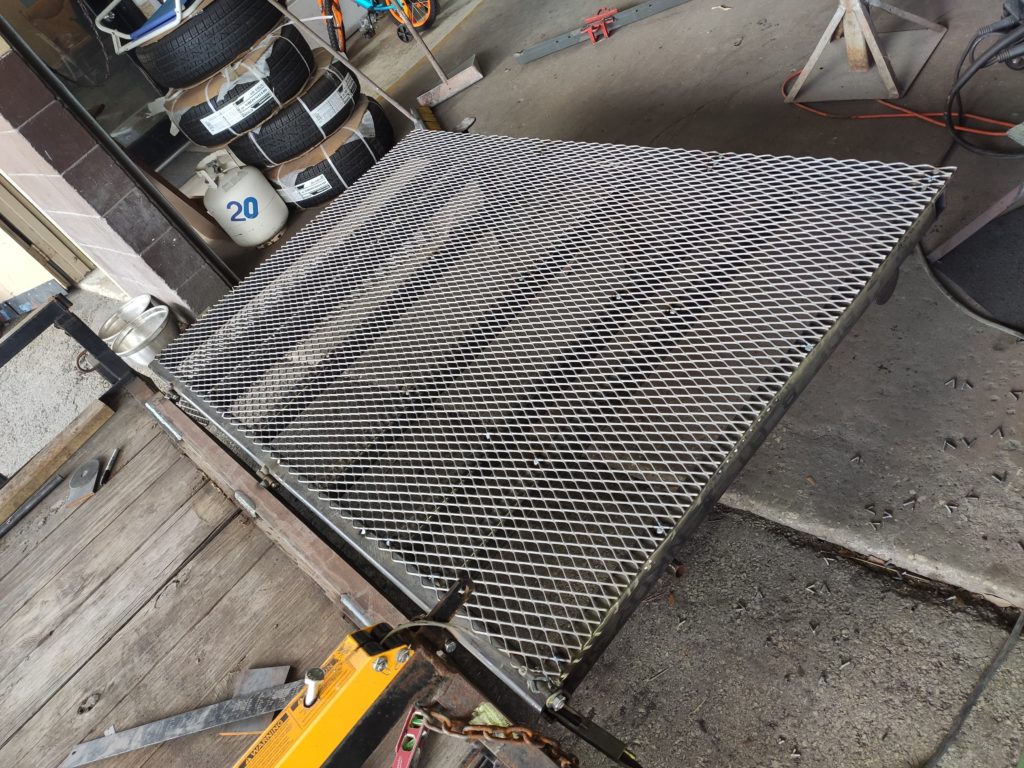 Choosing a metal mesh over a sheet of steel provides a few advantages. First of all, you can still see what's in the back of your trailer! It will also weigh less than a solid sheet, and produces less wind resistance when you're driving at high speeds. But you can still be confident that no piece of equipment is small enough to fall through the cracks and get lost on the road.
Why replace when you can repair?
A new trailer like this one will cost thousand of dollars. And if your business is in need, it can be tempting to put down as much money as you need to in order to get back to work ASAP.
But don't panic: Give Jax Mobile Welding a call and we'll help you understand the options available to do maintenance, repair, and customization for all your trailer needs! We can usually offer a cheaper solution than replacing your old equipment, and we can even help build it to your businesses' unique needs and specifications.