Humidity, especially near the river, can be pretty tough on steel over time. Add in a major storm like Irma and rusted steel can snap or break in the worst possible way.
On this condominium's steel security gate, the hinges holding the door up were the casualties of the storm. Luckily, that's not a major problem for an experienced mobile welder. With a little bit of cleanup and many calculated measurements, it was ready for some welds and back to full function in no time.
Before pictures: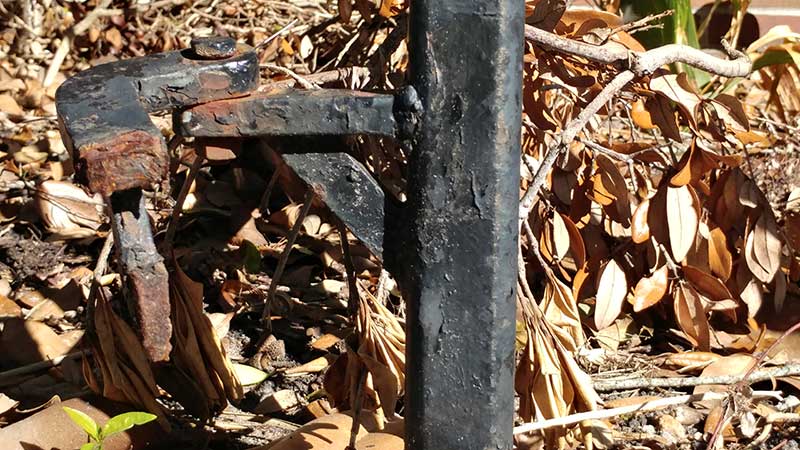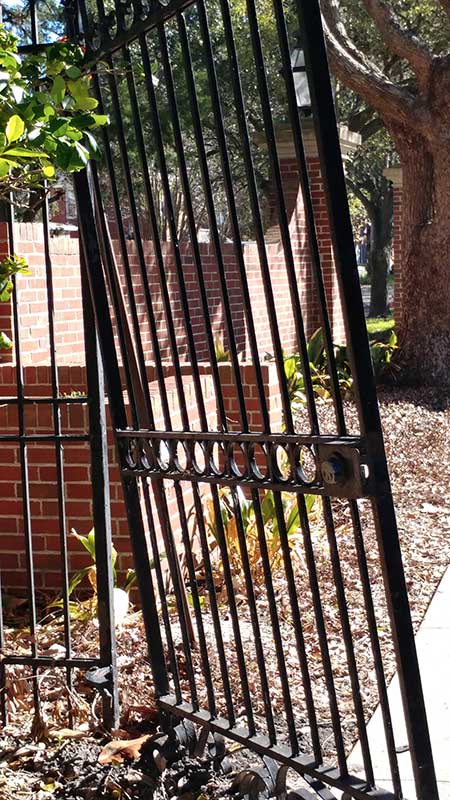 Testing the alignment of the gate after welding repairs: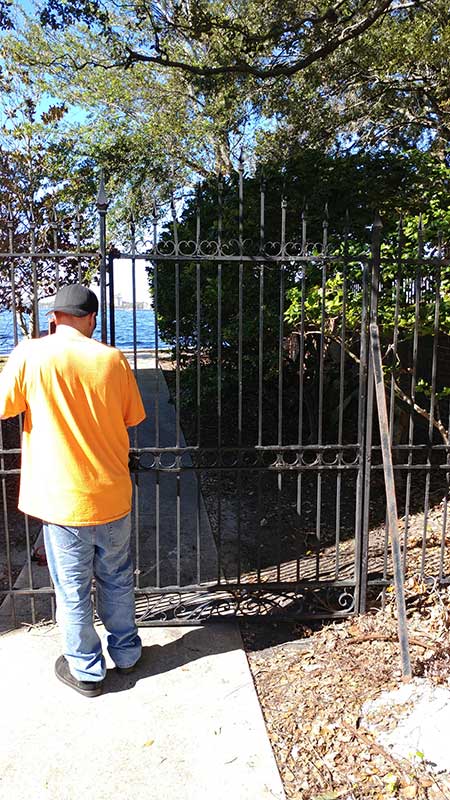 Everything looks good to go: on to the next metalworking project!