You work hard, and that means your equipment does too.
Years of wear and tear and normal use can take a toll on the effectiveness of your machinery. But you still need it in top shape for the safety of your crew and the quality of your work. Replacements are costly and could sink a business, but trustworthy maintenance and repair can be hard to find.
The good news is that you don't to spend thousands of dollars on a new aluminum tree chipper just because you're starting to discover cracks and deformations in the metal. At JaxMobileWelding.com, we specialize in metal repairs just like this one you can see below: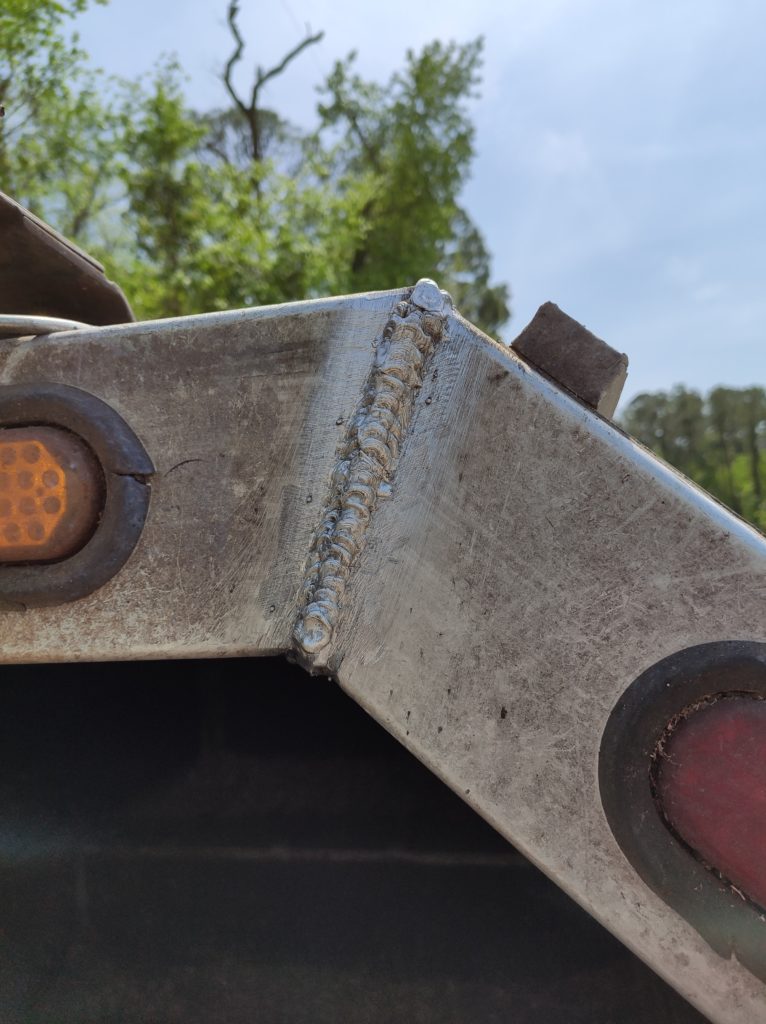 The caller from the picture above had a large crack in the joint of the tree chipper, but just a few hours and a few aluminum welds later they were ready to get back to work.
You don't have to miss out on the call because your equipment is stuck in the shop, either. At JaxMobileWelding, we bring the metalworkers to you.
So before you give up on an older piece of machinery, be sure to give us a call! We can evaluate your aluminum equipment and offer suggestions for repair and maintenance that will protect your investment for years to come. We can weld existing parts together or even fabricate replacements as needed.