Hope you're having a great weekend, Jacksonville!
Here are a few more pictures from one of our latest mobile metal working projects.  A client called up and they're currently working on a total restoration project for this retro camper. They'd been making some good progress but when it came to restoring the front end they got a little stuck on some custom metal fabrication.
Here's the before picture, with the front end of the camper exposed to potential damage from road debris: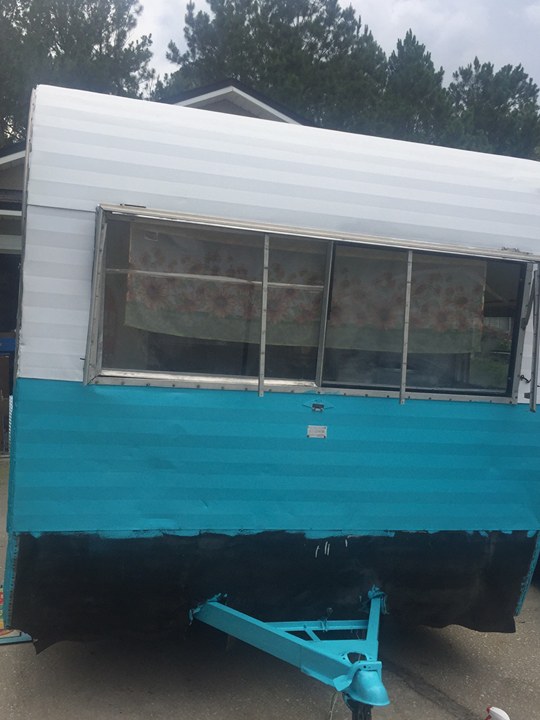 We love working with aluminum though, so we were more than glad to stop by for a bit and help with this project. Cutting and affixing the diamond plate was a pretty quick job, but the results are looking quite nice!
Here's another shot of that after picture again. Not only does it look great, it's providing a practical benefit that will extend the life of the camper and protect it from early wear. Last we heard the clients planned on doing some additional work on the vehicle, and we're glad we got a chance to be a part of it!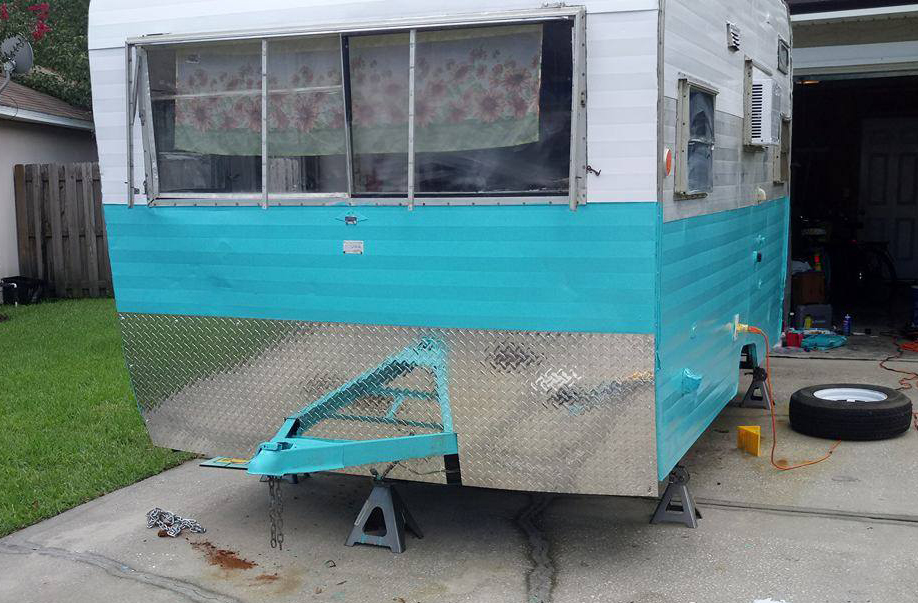 Stuck on the metal working steps of a do it yourself project or restoration? Although we're specialized in welding, we can provide a wide variety of fabrication services – including, but not limited to cutting, bending, and otherwise shaping sheets of metal for just about any application you can think of!
Contact us today with your questions and we'll get in contact to get something scheduled right away.